Anti-Dandruff Hair Oil with Amla
₹ 399.00
MRP(Incl. of taxes)
Short Description
Introducing T.A.C Methi Hair Oil with Amla, an Ayurvedic hair growth oil that is perfect for those looking for a natural solution to hair care concerns. This 100% pure and organic hair oil for hair growth is carefully crafted to provide deep nourishment to the scalp and hair, making it soft, smooth, and shiny.
Here are some of the benefits of using T.A.C herbal Methi Hair Oil with Amla:
Reduces dryness and dandruff naturally
Restores shine and reduces hair fall
Strengthens hair roots and promotes hair growth
Detangles hair, reduces frizz, and makes it more manageable
Improves overall hair health
This herbal hair oil for hair growth contains a blend of time-tested Ayurvedic herbs like Methi, Amla, Bhringraj, Almond, and Basil, which have been used for centuries to promote hair growth and scalp health. It is a cruelty-free and 100% vegan herbal hair oil that contains no added colors, fragrance, mineral oil, or parabens.
The T.A.C Methi Hair Oil with Amla is a cold-pressed oil that effectively targets various concerns attributed to hair fall, breakage, dandruff, and dullness. It is recommended to use this hair oil 2-3 times a week to get the best results.
Choose Ayurveda and choose T.A.C - Ayurveda is Safe, Effective, Long Lasting, Holistic, and, Kind to the World You. T.A.C products are proudly Made in India (Swadeshi) and carry the rich Ayurvedic heritage of India.
Additional Info
Manufacturer Details
Maheshwari Pharmaceuticals
Manufacturer License No.
Marketed By
KE Healthcare Private Limited
Plot No. 682, Udyog Vihar, Phase 5, Gurugram, Haryana, 122016, India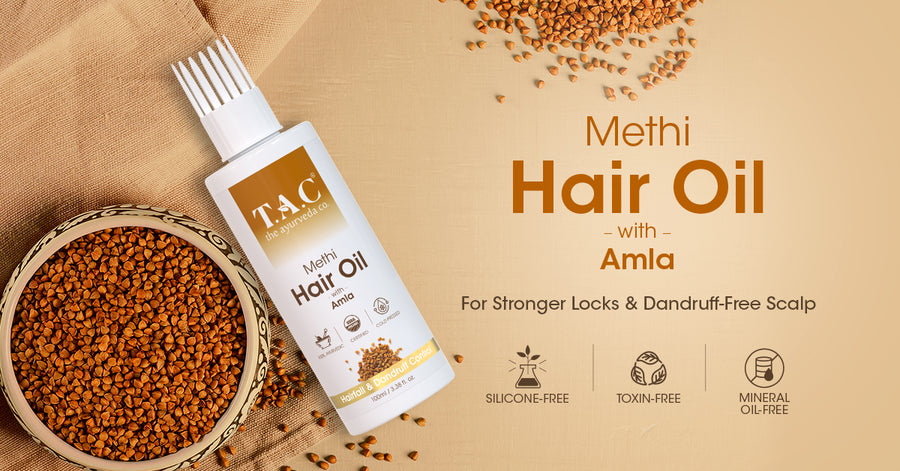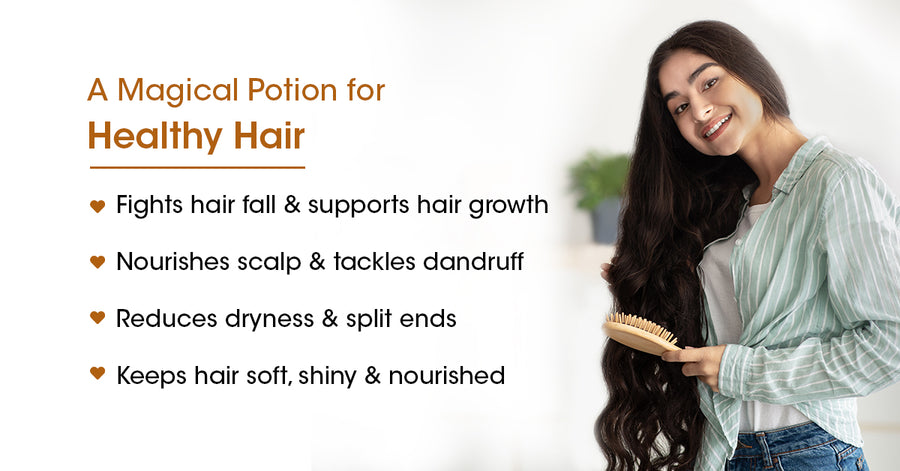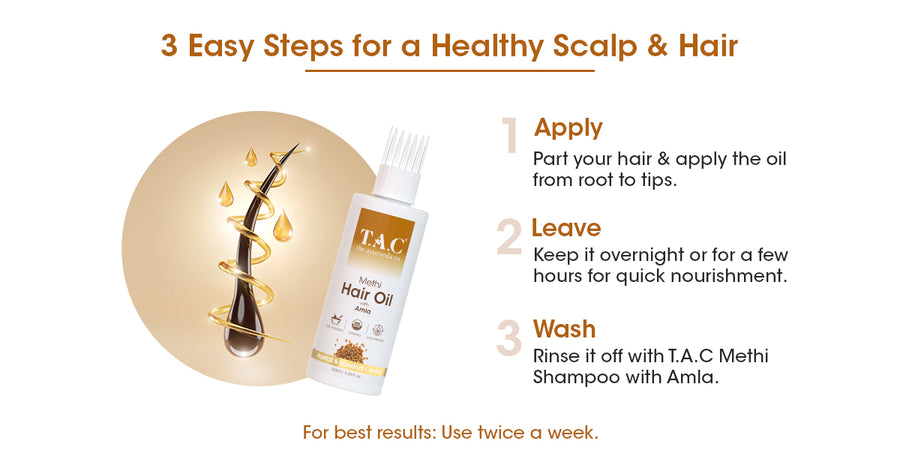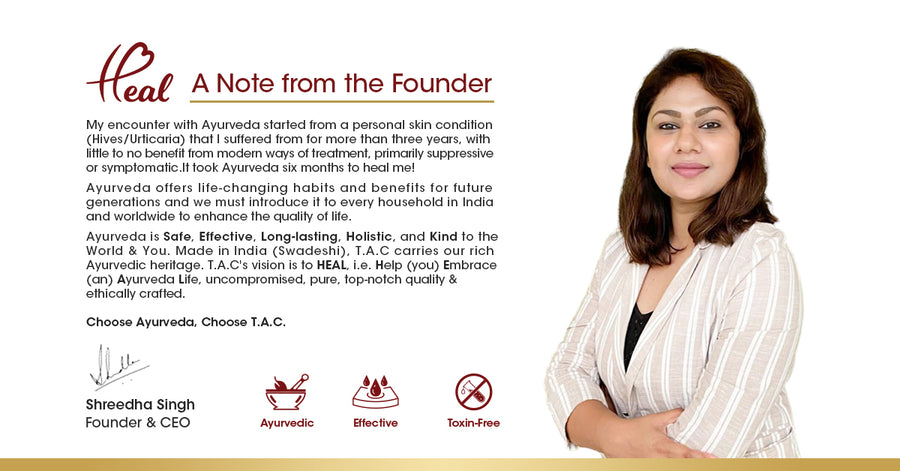 excellent hair oil, hairs feeling rejuvenated
excellent hair oil, hairs feeling rejuvenated
Best oil
Oil is very light and stop my hairfall.. I'm very much satisfied..
The oil is sticky but good for my hair.It is 100% natural product. So I like it.
Best oil
I'm using this oil from last 2 weeks it gives me amazing results. It makes my hair healthier stronger nd shiner
Methi Hair Oil
If this is Methi hair oil, why have you added Amala? if you are ading Amla - why not call it Amla Oil?