Bakuchiol Under Eye Gel

, 25g
for Removing Dark Circles and Collagen Boosting with Potato Starch
₹ 549.00
MRP(Incl. of taxes)
Short Description
Introducing our non-greasy Potato Starch eye cream for wrinkles infused with Ayurvedic bio-actives that brighten, tighten, and depuff your under eyes. It deeply absorbs to give you effective results for a radiant, fresh, and youthful appearance. Here are the key features and benefits of our anti-ageing eye cream for dark circles:
Benefits:
Recommended for daily use after face wash
Reduces dark circles, soothes puffy under eyes, tones, and lightens
Helps alleviate dark circles, protects skin from harmful UV radiations and pigmentation, and keeps under-eye areas radiant and fresh
Infused with Retinol to minimize eye wrinkles, tackle dryness and puffiness, enhance skin texture, and offer younger-looking skin
Rich in hydrating ingredients like hyaluronic acid and other nutrients to restore moisture, hydrate skin, and improve skin elasticity, making it smooth and plump
Blended with natural extracts such as Potato Starch, Almond Oil, Babchi, and other ingredients to lessen puffiness and protect the under-eye area
This natural eye cream for men and women is free from toxic chemicals like paraben, sulfates, artificial colorants, and fragrances, making it suitable for all skin types
Proudly Made in India (Swadeshi) with the rich Ayurvedic heritage of India
Choose Ayurveda and choose T.A.C for safe, effective, long-lasting, holistic, and kind-to-the-world products. Say goodbye to dark circles and hello to youthful, vibrant-looking eyes!
Additional Info
Manufacturer Details
Maheshwari Pharmaceuticals
Manufacturer License No.
Marketed By
KE Healthcare Private Limited
Plot No. 682, Udyog Vihar, Phase 5, Gurugram, Haryana, 122016, India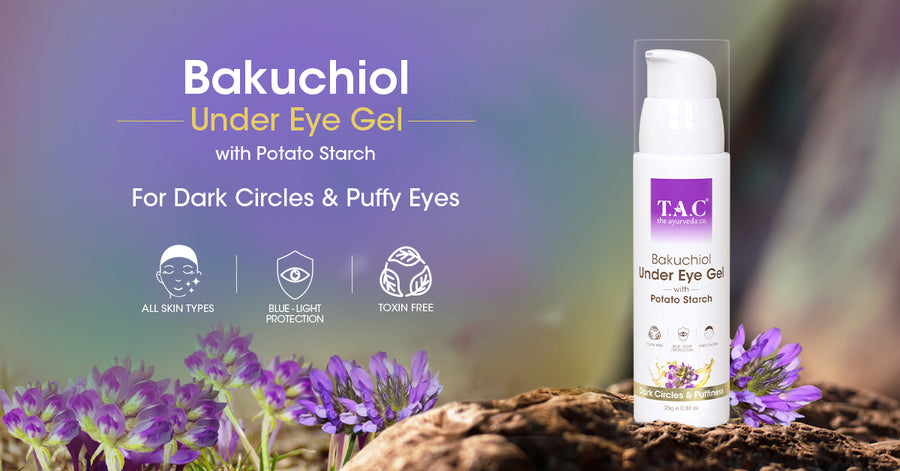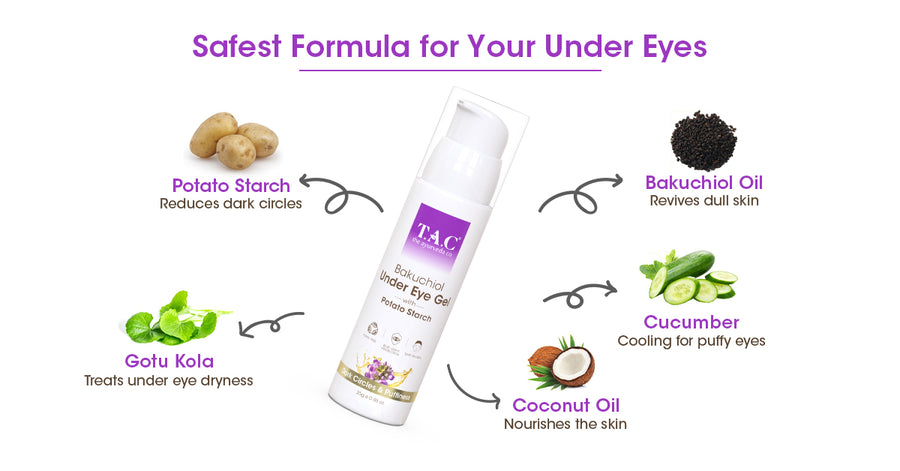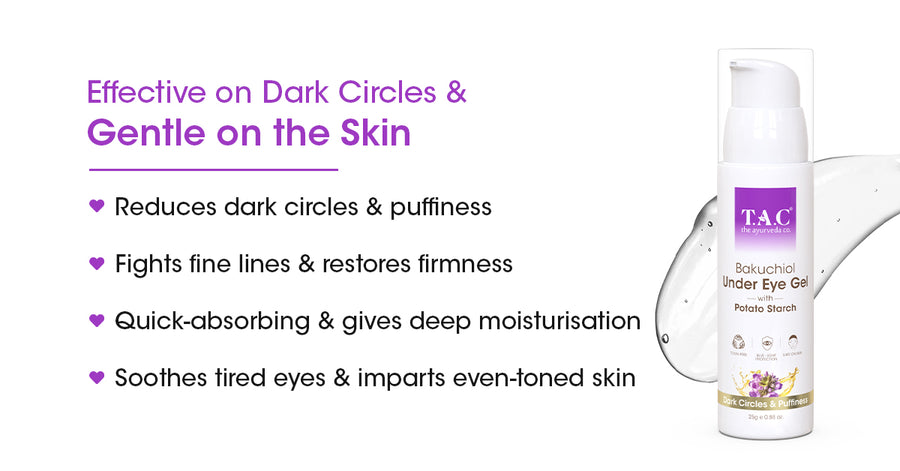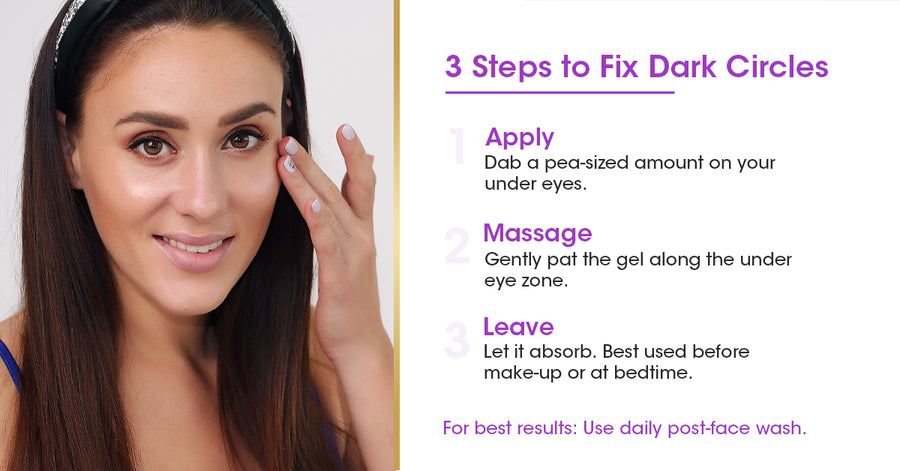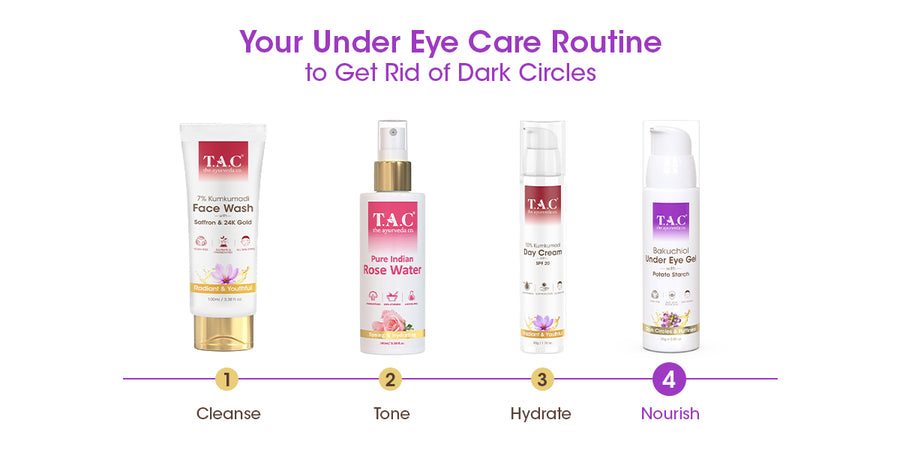 This also Moisturises decently. All this with d given price range is a steal deal. Btw dont expect it to work on fine lines, for that you will need retinol, after ur doctor suggests.
I am a brown skin woman with medium dark circles. After few applications of this product i can see them fade by 1-2 shade lighter.
Guess what , it REALLY works!
In just 3 days my dark circles have reduced by about 30%! This is incredible.
I started seeing results after 1 week of use of this product. Amazing! Will be ordering again more of these
I've been using it regularly for about a month now and there is visible difference. My dark circles are almost gone and so is the puffiness.