Regular price
₹ 549.00
Sale price
₹ 549.00
Unit price
per
For Spotless, Radiant Skin | With Sandalwood & Gold Dust
Regular price
₹ 549.00
Sale price
₹ 549.00
Unit price
per
(MRP inc. of all taxes)
An exquisite blend of authentic Ayurvedic ingredients crafted to breathe life into dull skin, here is the Kumkumadi Day Cream with SPF 20. This anti-ageing day cream caters to dry and oily skin types, seamlessly integrating into your daily skincare routine.
Radiant Skin Daily: Elevate your skincare routine with Kumkumadi Day Cream, an anti-ageing marvel infused with authentic Ayurvedic ingredients. It effortlessly imparts a radiant glow to your skin, ensuring it stays moisturised all day long.
Spotless Perfection: Bid adieu to spots and blemishes as this cream works magic, improving your complexion and leaving your skin flawlessly even-toned.
Sun Shield: Protect your skin from the harsh effects of UV rays with SPF 20. Our day cream is your daily armour, shielding you from UVA and UVB rays to maintain youthful and healthy skin.
Balanced Skin Regimen: Experience the benefits of holistic skincare with a lightweight formula that fights acne, unclogs pores, tones your skin, and promotes rejuvenation—all powered by genuine Ayurvedic ingredients. Plus, it's free from harsh chemicals, cruelty-free, and suitable for all skin types.
Choose Ayurveda, Choose T.A.C: Embrace the essence of Ayurveda with T.A.C - A trusted path to Effectiveness, Longevity, Safety, Holistic Wellness, and Environmental Responsibility. T.A.C products proudly bear the 'Made in India' sash and uplift the esteemed Ayurvedic legacy of the nation.
How to Use
Step 1: Pump few drops of Kumkumadi Day Cream and apply it on damp face.
Step 2: Massage gently until absorbed.
Step 3: Follow up with T.A.C Sunscreen.
Additional Information

Manufacturer: Conor Cosmo India Ltd.
Address: Ambala Chandigarh Highway, Baldev Nagar, Ambala City, HR, 134007, India
Licence No.: 290-COS-(H)
Share
View full details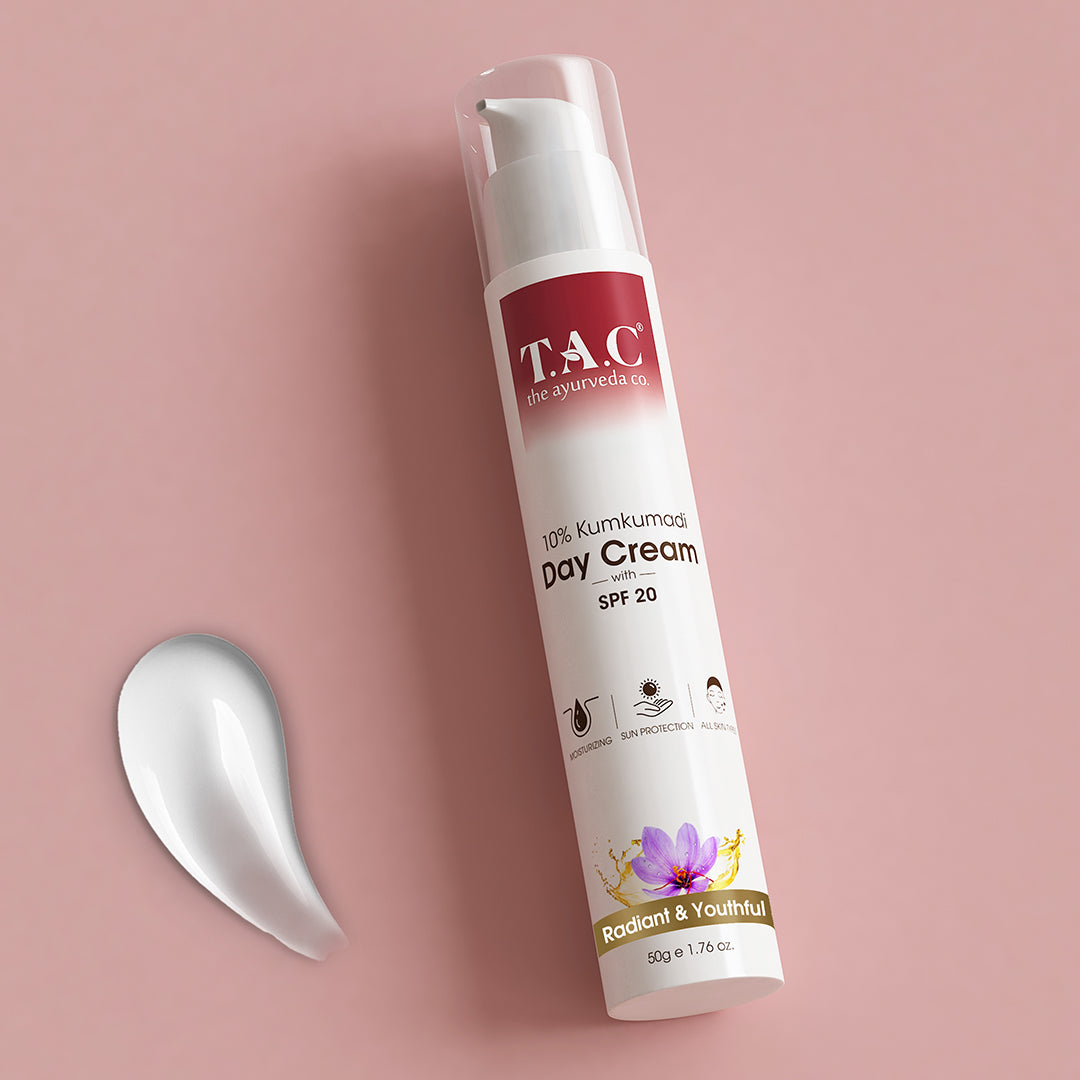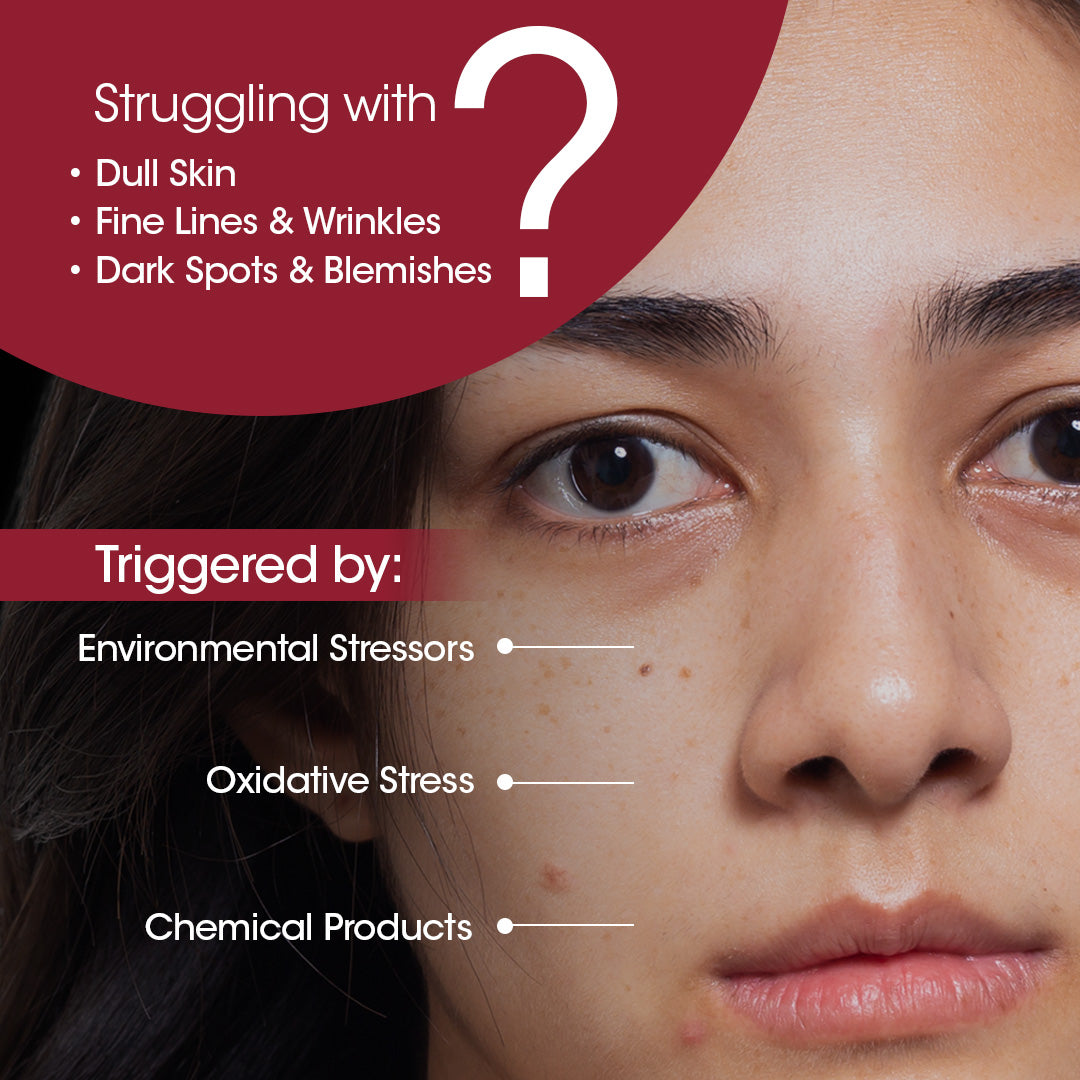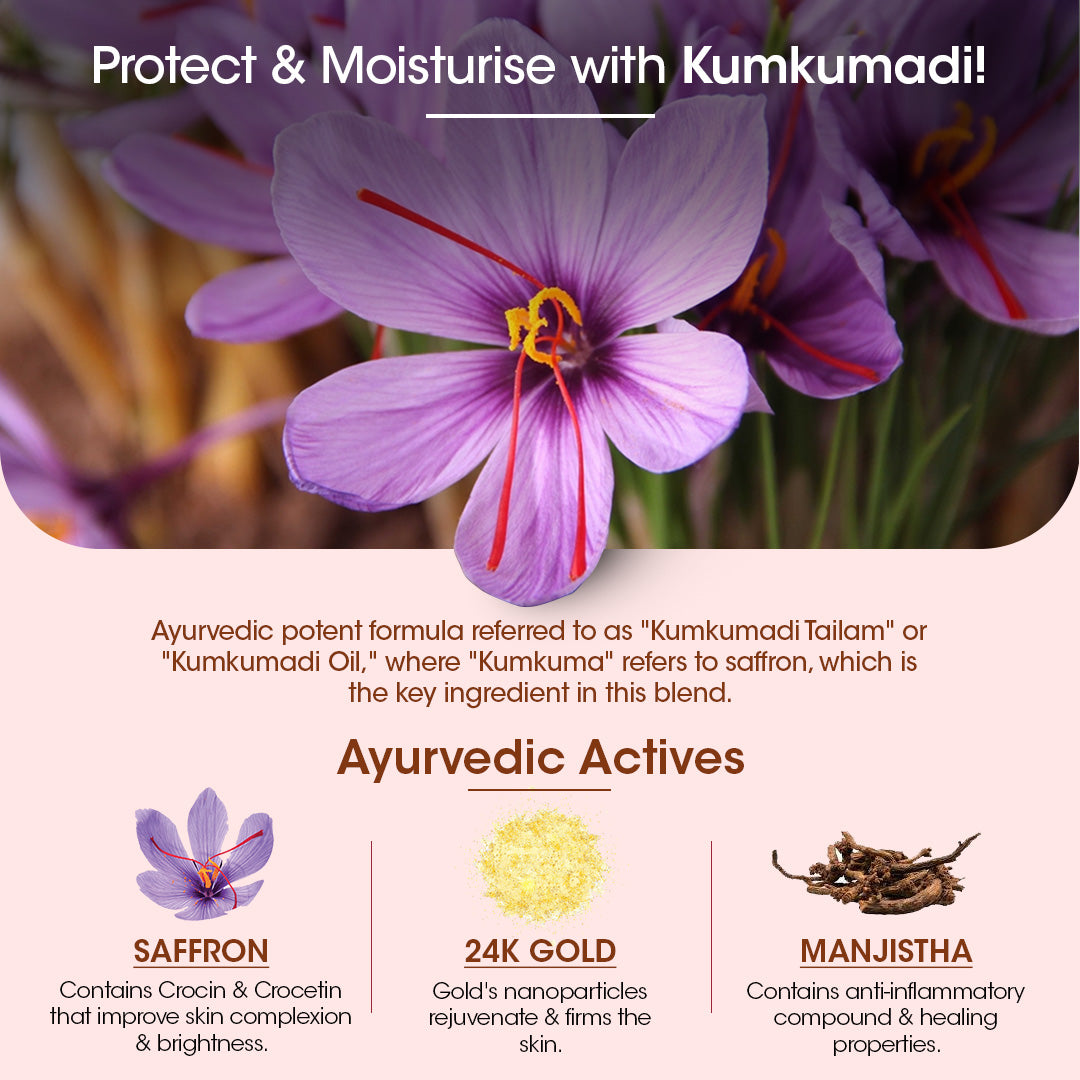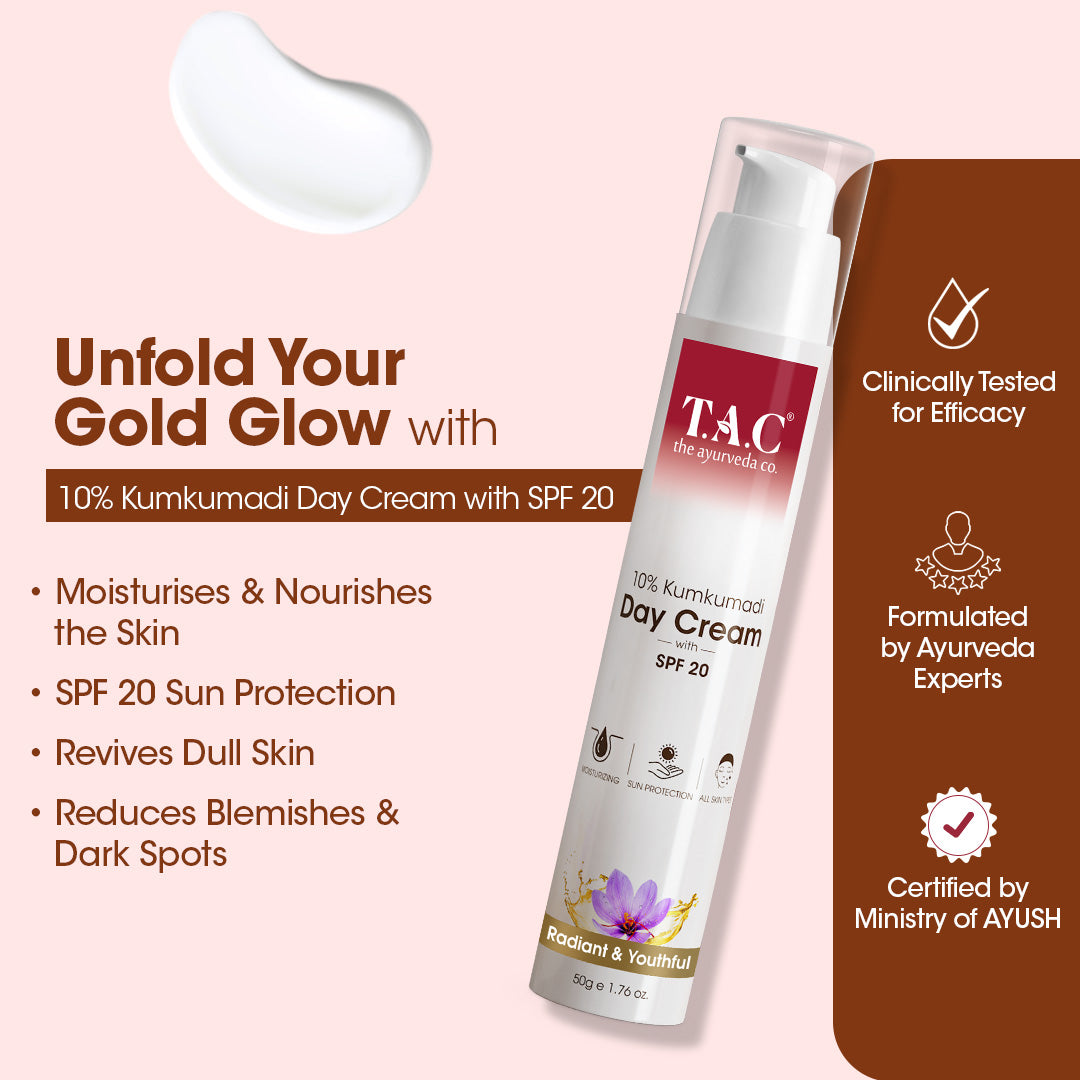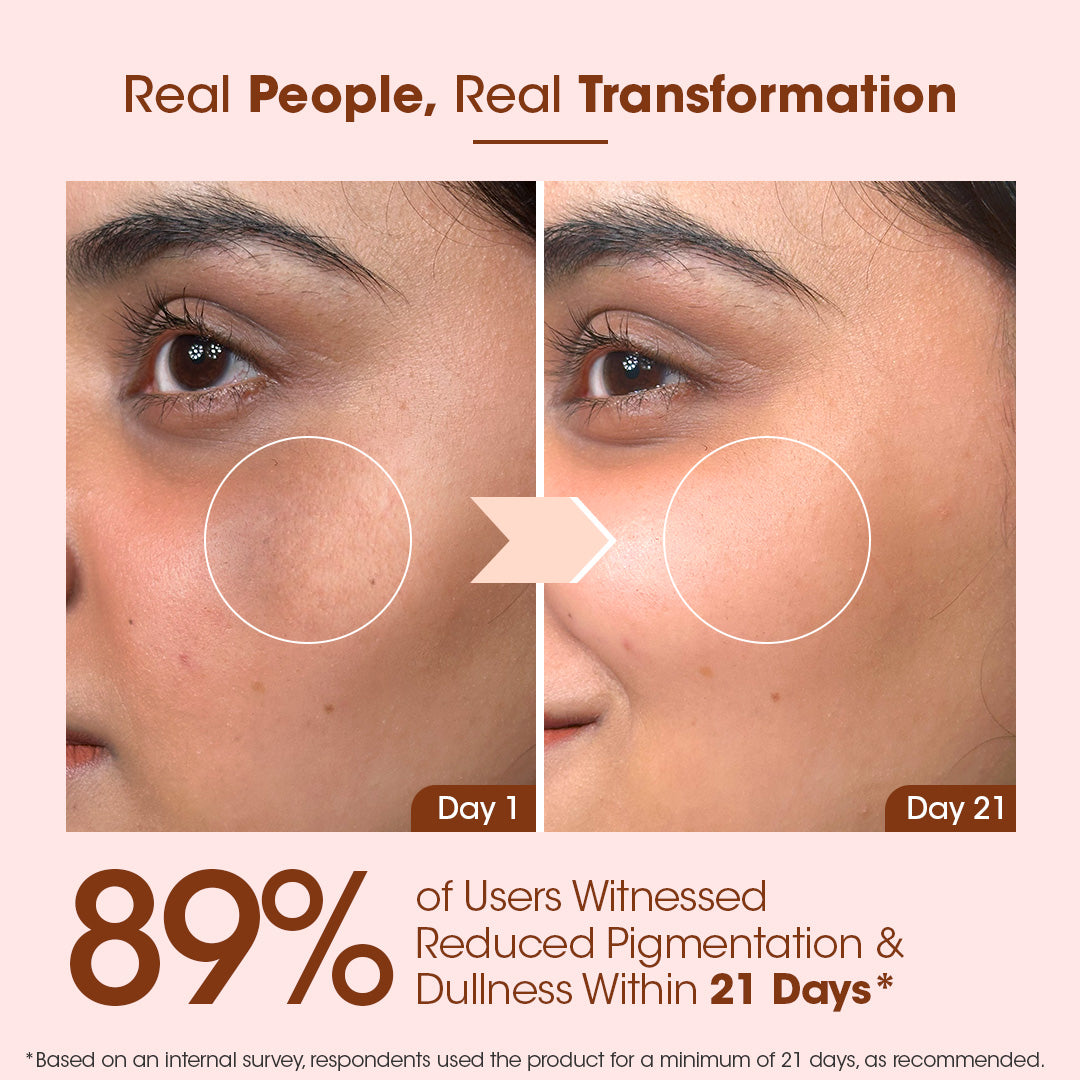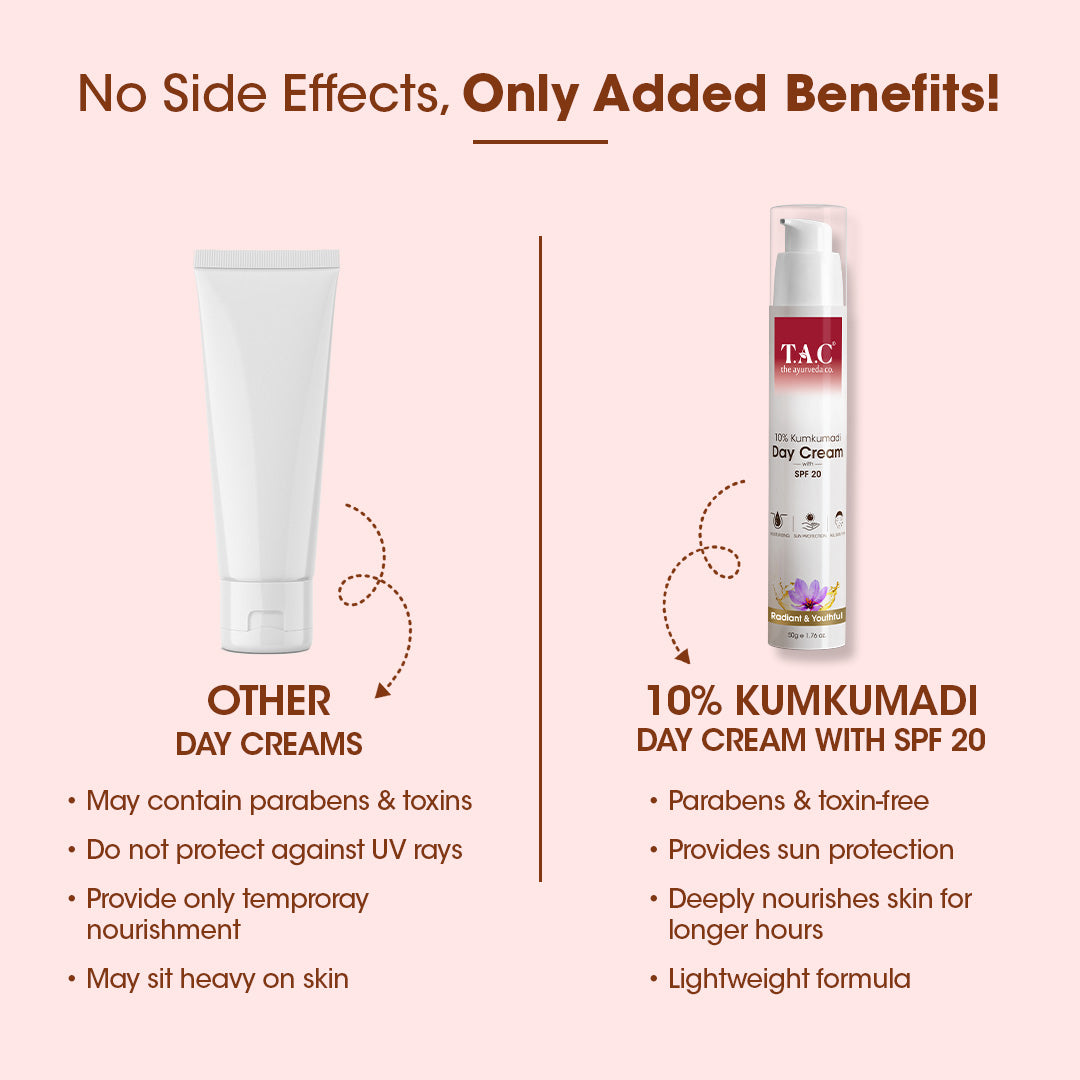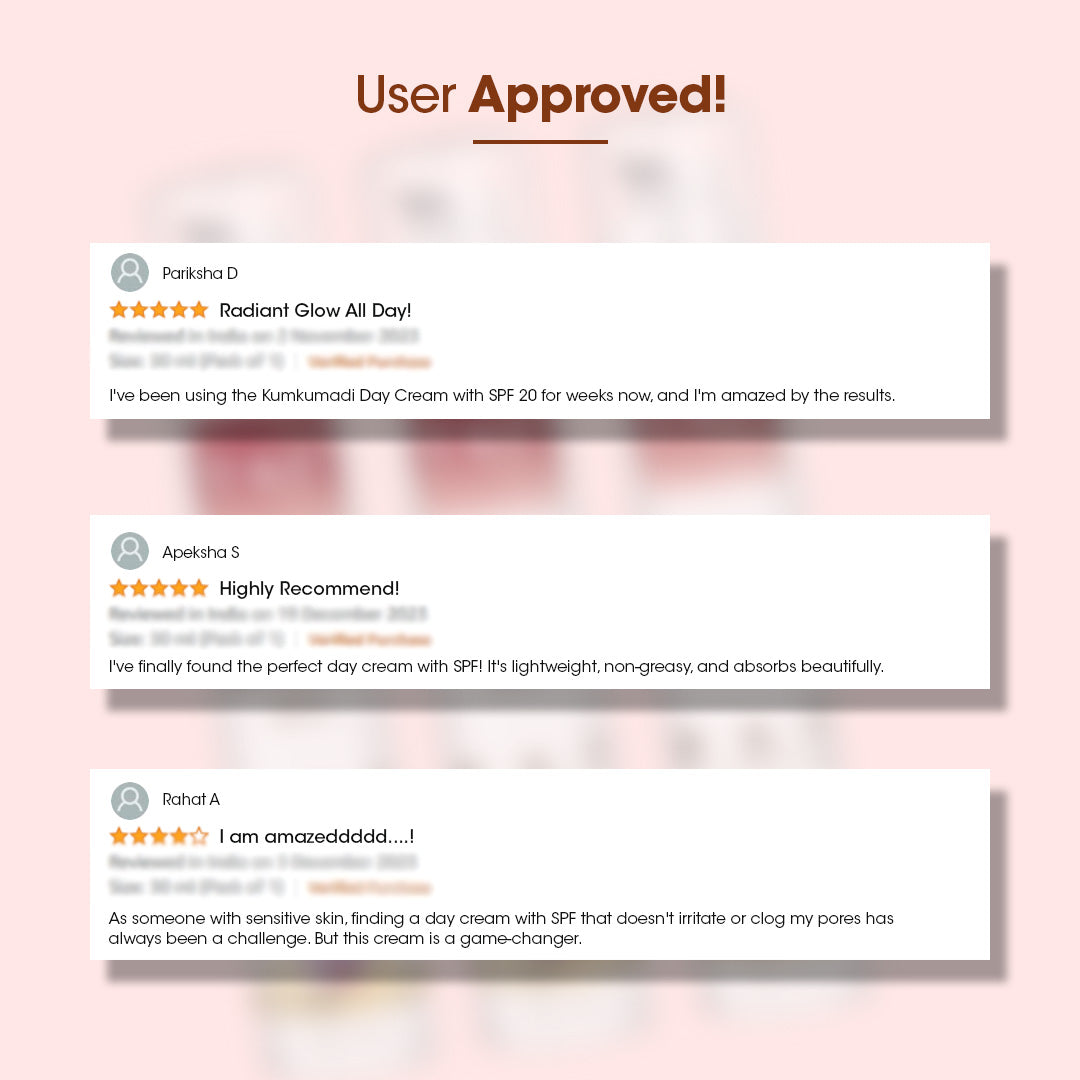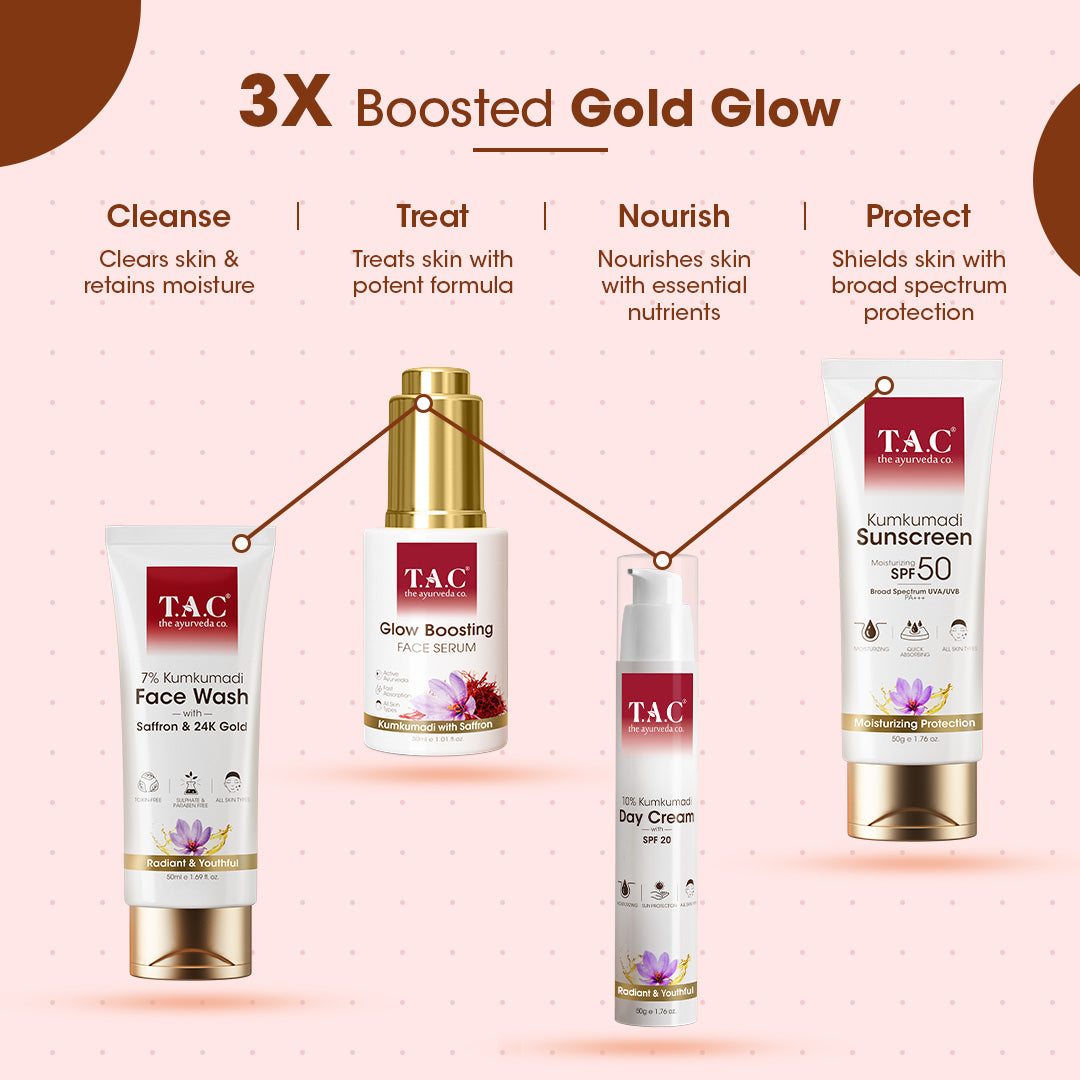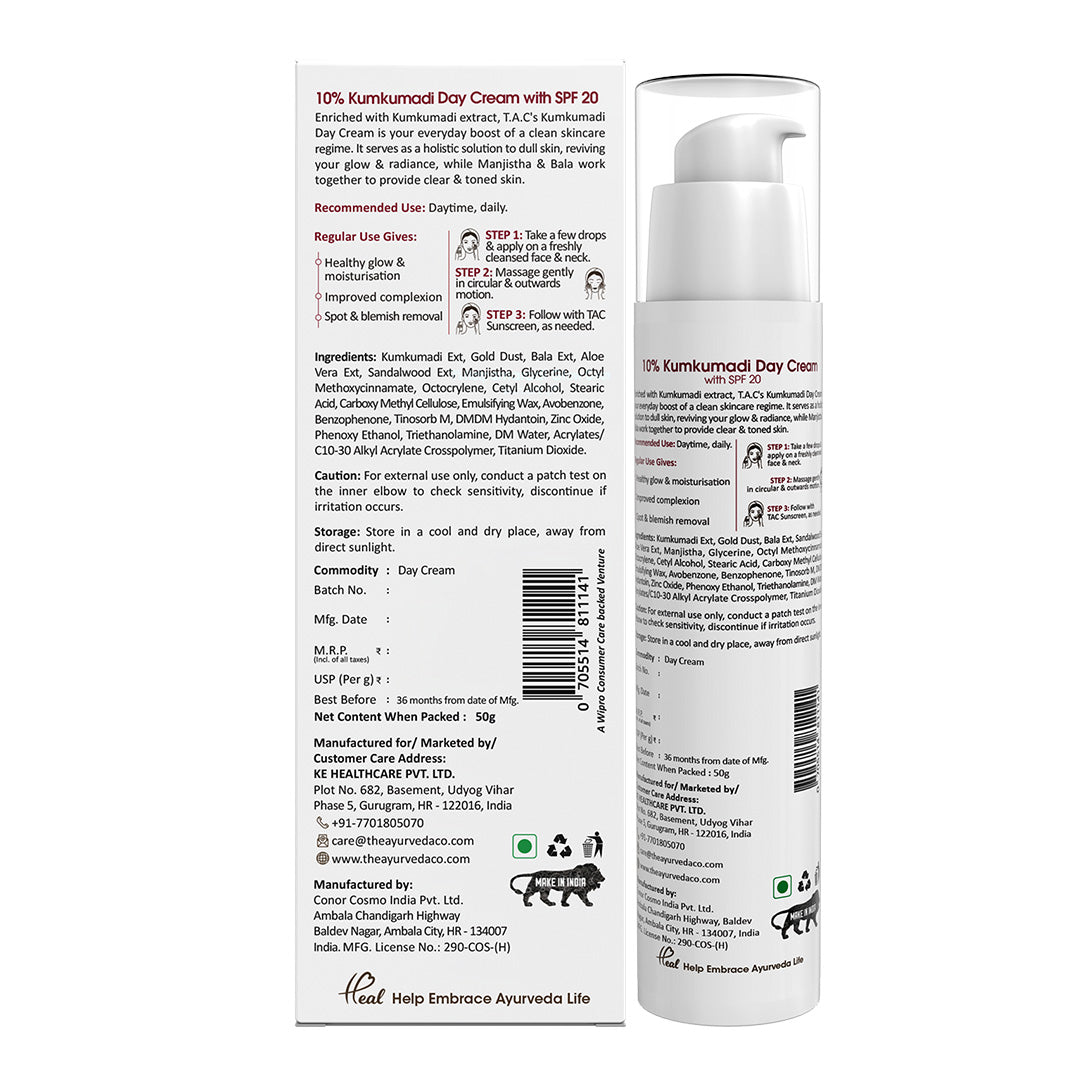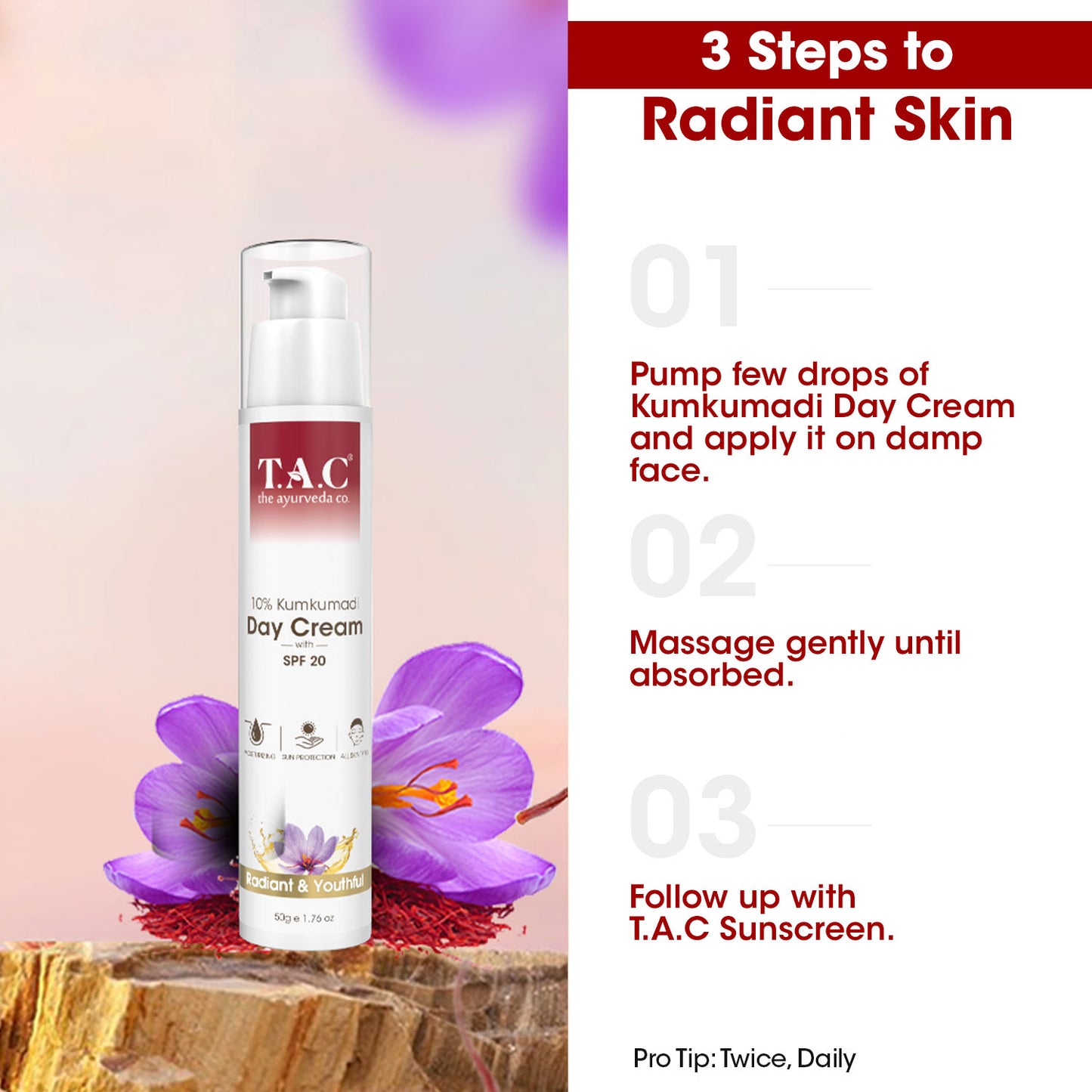 Amazing
Very nyc day cream please use everyone...
Awesome ❤️
First of all I want to mention here , I love all TAC products . The fragrance of Kumkumadi & other Ayurveda ingredients are just masmerizi g my mood Everytime with a great boosting in Skin texture . Love to re- Purchase their products 🌺🌺🌺⭐⭐❤️❤️❤️
Very good product after using this on face it feels very good
Good product with good fregrence
Lightweight moisturizer
The best moisturizer for summers. Is lightweight and hqs a very good n sutble fragrance