BhringaBali Hair Oil

, 100ml
Hair Oil for Hair Growth with Mighty Bhringraj
₹ 399.00
MRP(Incl. of taxes)
Short Description
Introducing T.A.C BhringaBali Hair Oil, a 100% Ayurvedic and pure oil formulated with potent herbs such as Bhringraj, Indigo, Liquorice, Indravali, and Amla, infused in pure Sesame oil to provide you with lush, glossy, and thick hair. Here are some benefits and features of the product:
Benefits:
Promotes hair growth and regeneration
Prevents hair loss, dandruff, and premature greying
Restores hair shine and health
Strengthens and healthifies hair
Features:
Sourced from Bhringraj and other Ayurvedic herbs via cold-pressed method
Penetrates deep within the scalp to nourish and strengthen hair from its roots, lessening hair fall
Antibacterial properties combat dandruff and soothe dry scalp
Antifungal properties of Liquorice and Indravali reduce dandruff
Amla helps in strengthening hair follicles and provides nourishment and shine
Free from artificial fragrances, colorants, SLS, and Parabens
USDA-certified
Made in India with the rich Ayurvedic heritage of India
Usage:
Recommended use: 2-3 times weekly
Regular use leads to improved circulation and balanced doshas, resulting in smooth and shiny hair
Choose Ayurveda, choose T.A.C - Ayurveda is Safe, Effective, Long Lasting, Holistic, and Kind to the World You. Get the power of Ayurvedic herbs with T.A.C BhringaBali Hair Oil and heal your hair.
Additional Info
Manufacturer Details
Maheshwari Pharmaceuticals
Manufacturer License No.
Marketed By
KE Healthcare Private Limited
Plot No. 682, Udyog Vihar, Phase 5, Gurugram, Haryana, 122016, India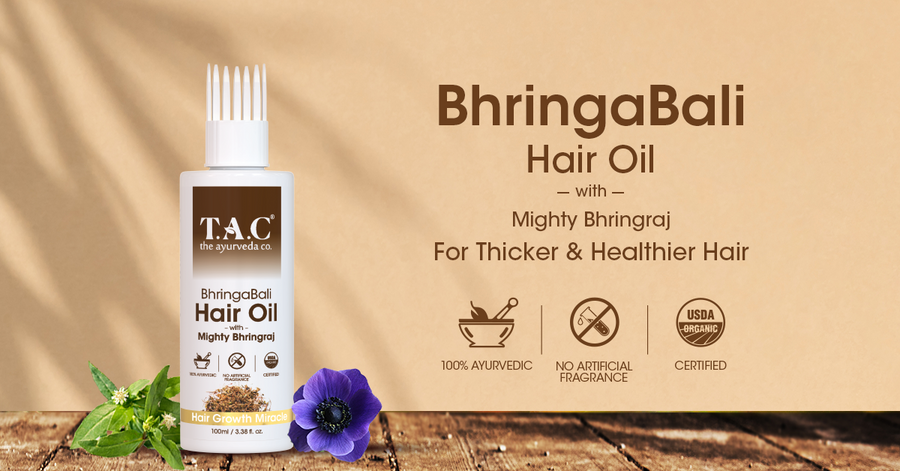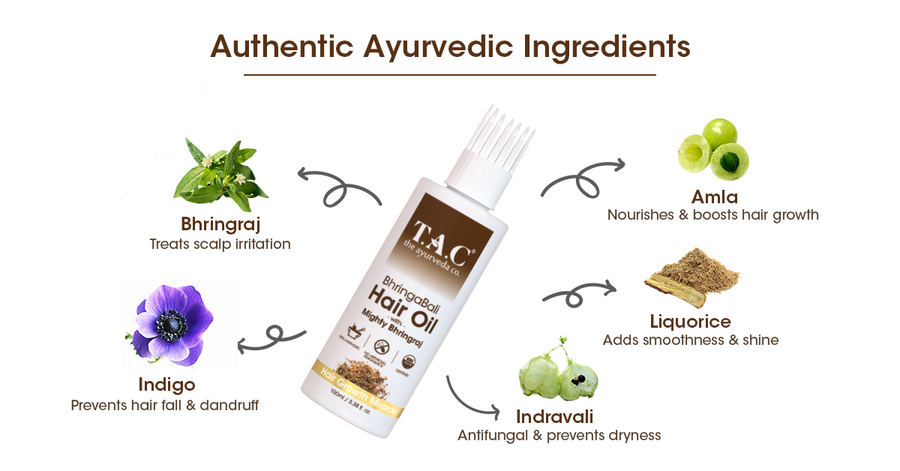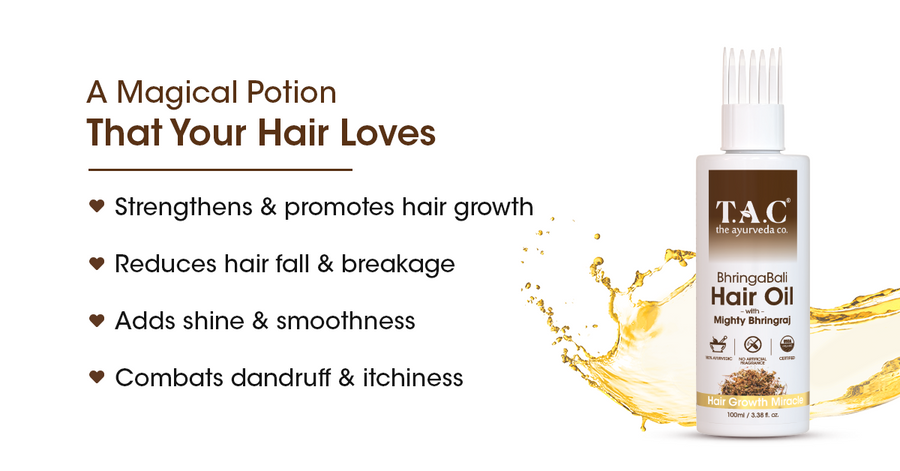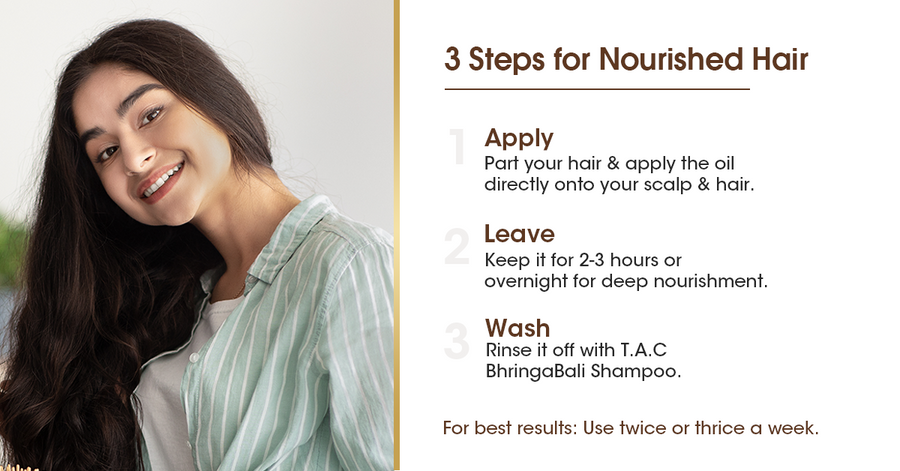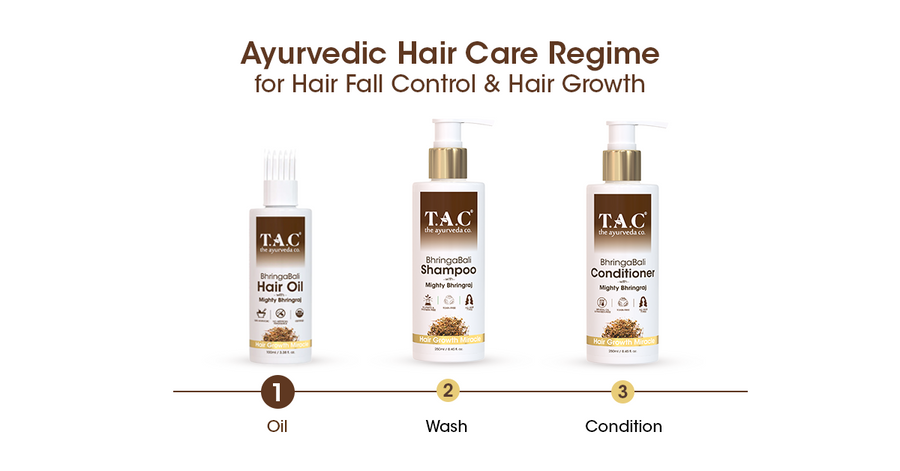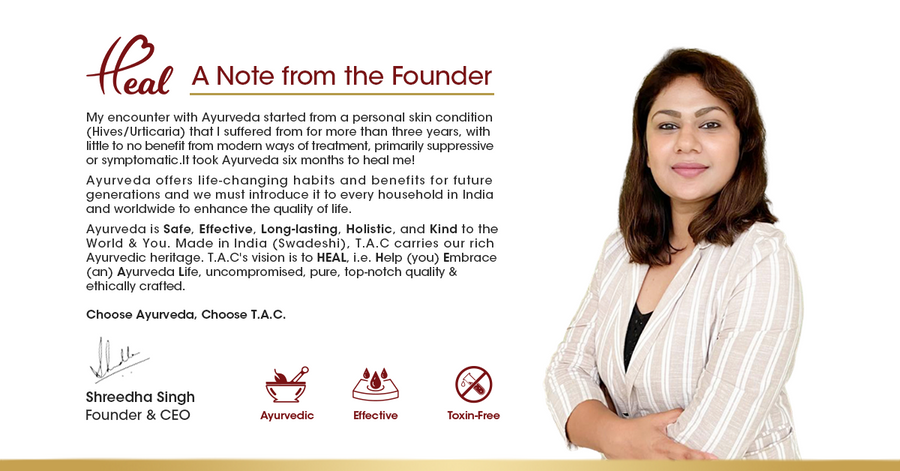 SELF REVIEW
Not bad at all,,,,,,, regular use can solve your hair problem,,
Very nice product....
I have used this product and it has been very good and nice fragrance
Wow..
The oil is very good.. And after using this oil on my hair I feel so relaxed.. Worth it..
Strong hair
Hair has become stronger and the shine is also a major change.