Kumkumadi Aloevera Gel

, 200g
For Glowing Skin, Radiant & Youthful Skin with Saffron & 24K Gold Flakes
₹ 399.00
MRP(Incl. of taxes)
Subcribe to back in stock notification
Short Description
A blend of supreme natural remedies, Kumkumadi Oil Aloe Vera infused with 24K Gold Flakes, this gel is the ultimate healer for skin. It deeply nourishes, improves skin elasticity improves the overall skin texture.
Recommended Use: As required.
Regular Use Provides:
Calm Nourished Skin
Healthy Glow
Toned Texture
Benefits:
KUMKUMADI ALOE VERA GEL WITH 24K GOLD DUST: An ultra-hydrating Aloe vera Gel for the face penetrates deep into the skin, repairs skin tissues, and gives skin an illuminating effect with 24k gold dust.
MOISTURISES AND HEALS ACNE-PRONE SKIN: Rich in vitamin E and antibacterial properties of Aloe vera Gel for oily skin helps reduce the formation of acne breakouts, reduces skin dryness, heals sunburns, and lightens pigmentation.
USE AS AN AFTER-SHAVE GEL: The lightweight hydrating Aloe vera Gel soothes skin irritation, calms redness, rehydrates the skin, and restores smoothness to your skin.
POWER OF KUMKUMADI: The key ingredient of this Aloe vera Gel, Kumkumadi or Saffron, is a healing, glow-boosting herb that mildly works on the deeper layers of your skin to improve its texture, provide nourishment and reverse the skin's aging signs for a glowing and youthful.
SAFER AND ALL-NATURAL: This Aloe vera Gel is made from 100% natural ayurvedic ingredients. The paraben-free moisturizer is safe to use on skin types and doesn't irritate the skin.
CHOOSE AYURVEDA, CHOOSE T.A.C - Ayurveda is Safe, Effective, Long Lasting, Holistic, and Kind to the World You. T.A.C products are proudly Made in India (Swadeshi) and carry the rich Ayurvedic heritage of India.
Additional Info
Manufacturer Details
Conor Cosmo India Ltd.
Ambala Chandigarh Highway, Baldev Nagar, Ambala City, HR, 134007, India
Manufacturer License No.
290-COS-(H)
Marketed By
KE Healthcare Private Limited
Plot No. 682, Udyog Vihar, Phase 5, Gurugram, Haryana, 122016, India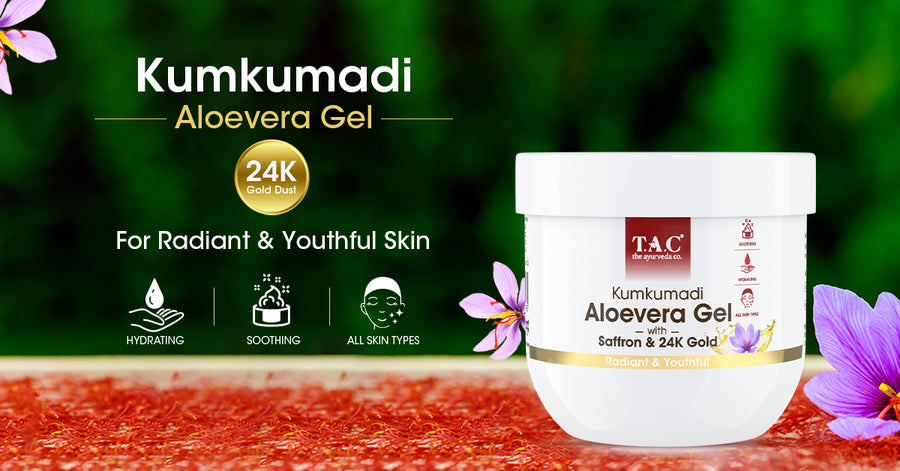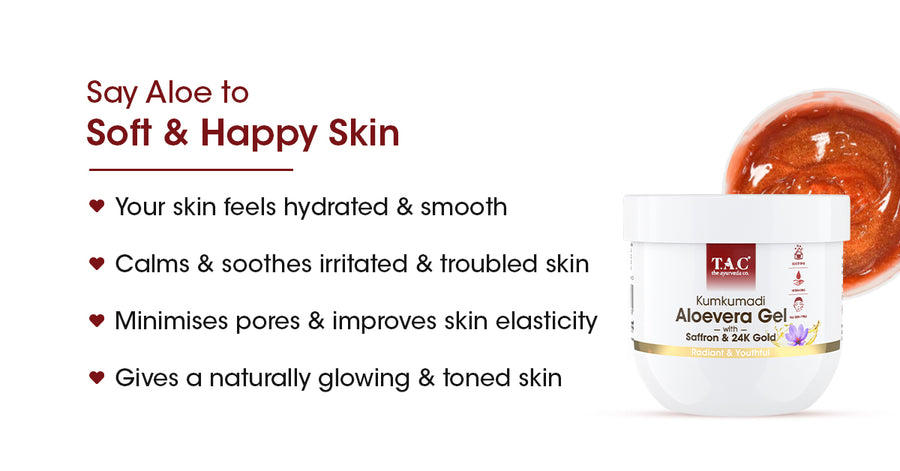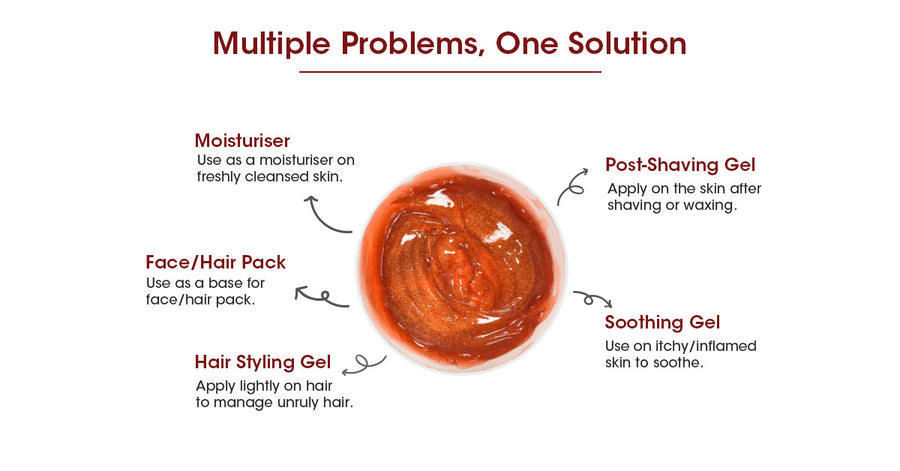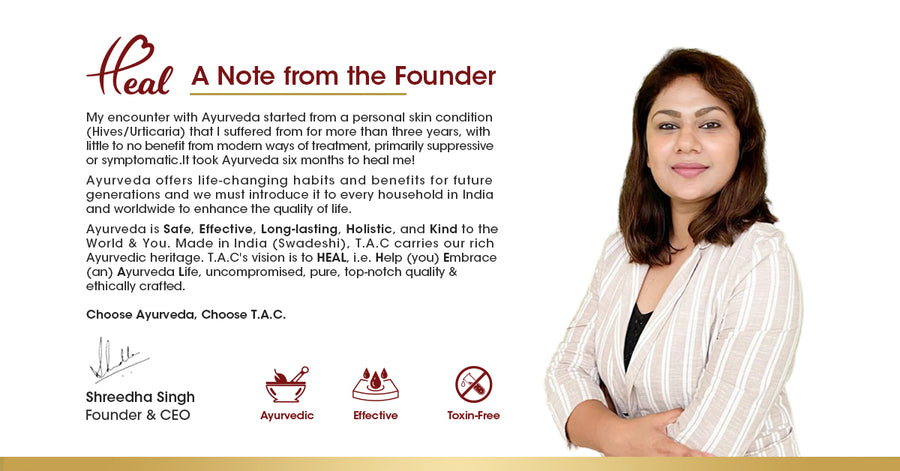 Amazing product
Good for all types of skin.I have been using it for 2 weeks amazing product....and also got discount through Grabon..
Awesome mositurisation with mild scent and good longevity.
Used for the first time and found it to be very useful
Since am working from home, after washing face just applying this is perfect, it soothes any kind of irritation or sudden redness, also good for lightening fresh acne marks.