Kumkumadi Body Lotion

, 250ml
Body Lotion for Dry Skin, Radiant & Youthful Skin
₹ 449.00
MRP(Incl. of taxes)
Short Description
Nourish your skin with Kumkumadi enriched with the goodness of Manjistha Sandalwood. It removes dullness, flakiness moisturises dry skin and makes your skin smooth soft to touch. Recommended Use: Daily, post-bath Regular Use: - Provides glow brightness -Deep nourishment for longer periods -Visibly flawless texture.
Recommended Use: Daily, post-bath
Regular Use:
Provides glow brightness
Deep nourishment for longer periods
Visibly flawless texture
Benefits:
INTENSE HYDRATION: Pamper your skin with the rich, creamy formula of Kumkumadi Body Lotion to restore skin moisture, maintain skin elasticity and keep your youthfulness intact.
REDUCES BLEMISHES AND PIGMENTATION: Kumkumadi is a natural skin illuminator that works on lightening dark spots, blemishes, tan, and pigmentation and brightens your skin complexion.
QUICK-ABSORBING formula: The ultra-nourishing body lotion for summer is non-sticky and leaves no slippery feeling after its application. It gets easily absorbed into the skin and reduces dryness on the hands, body, elbows, and legs.
GOODNESS OF AYURVEDIC HERBS: Blended with kumkumadi, Red Sandalwood, Multani Mitti, and other skin hydrating herbs, the body lotion for women and men helps in skin healing and rejuvenation.
SAFE FOR ALL SKIN TYPES: Made with all-natural, bio-active, and plant-derived ingredients, the body lotion is free from harmful minerals, chemicals, and skin irritants. We believe in the skin and environment-friendly products that are neither derived nor tested on animals.
CHOOSE AYURVEDA, CHOOSE T.A.C;Ayurveda is Safe, Effective, Long Lasting, Holistic, and, Kind to the World You. T.A.C products are proudly Made in India (Swadeshi) and carry the rich Ayurvedic heritage of India.
Additional Info
Manufacturer Details
Maheshwari Pharmaceuticals
Manufacturer License No.
Marketed By
KE Healthcare Private Limited
Plot No. 682, Udyog Vihar, Phase 5, Gurugram, Haryana, 122016, India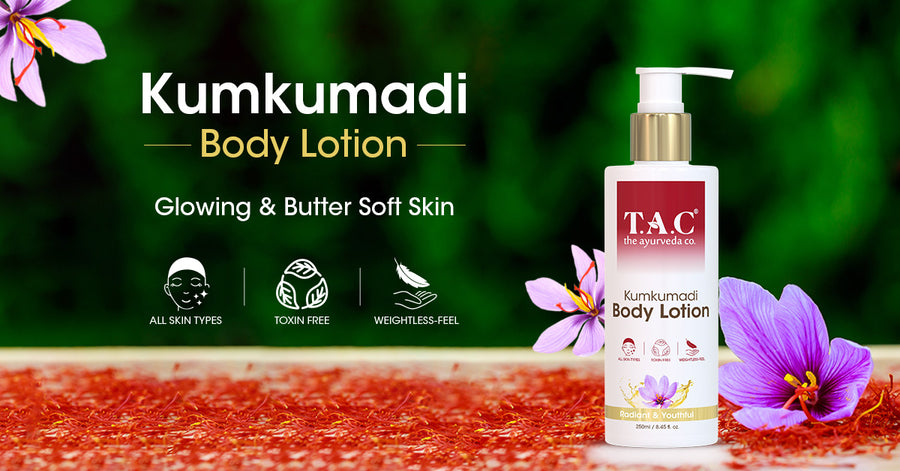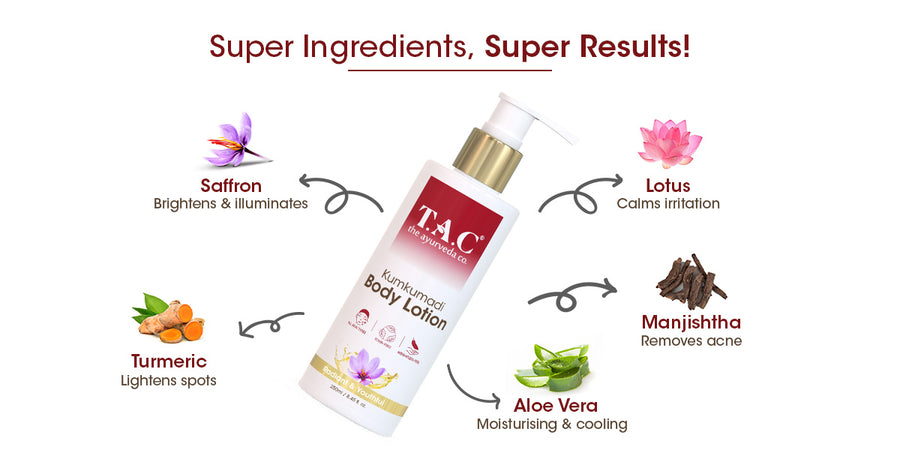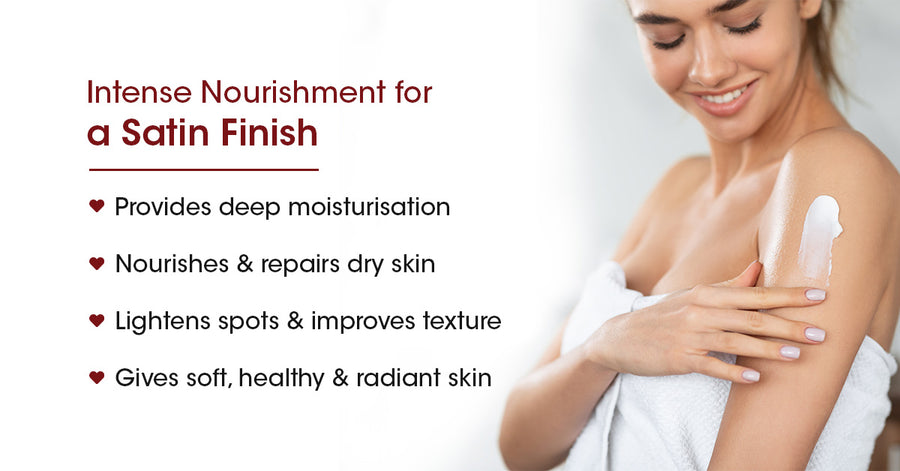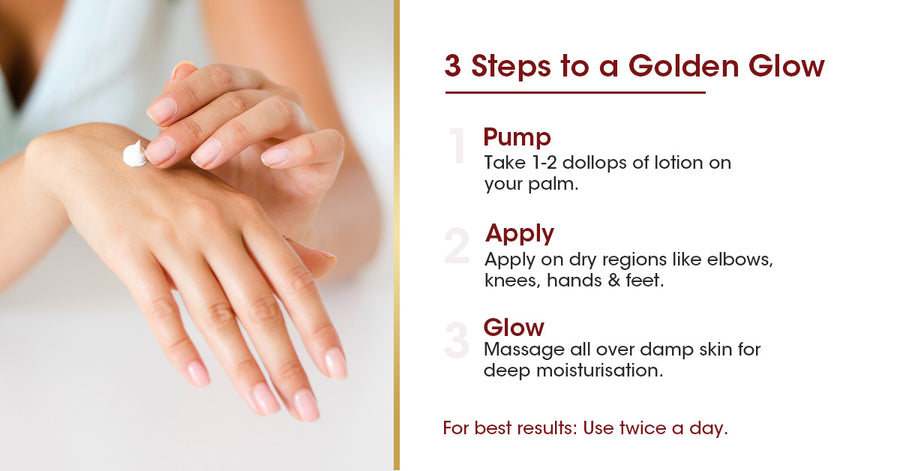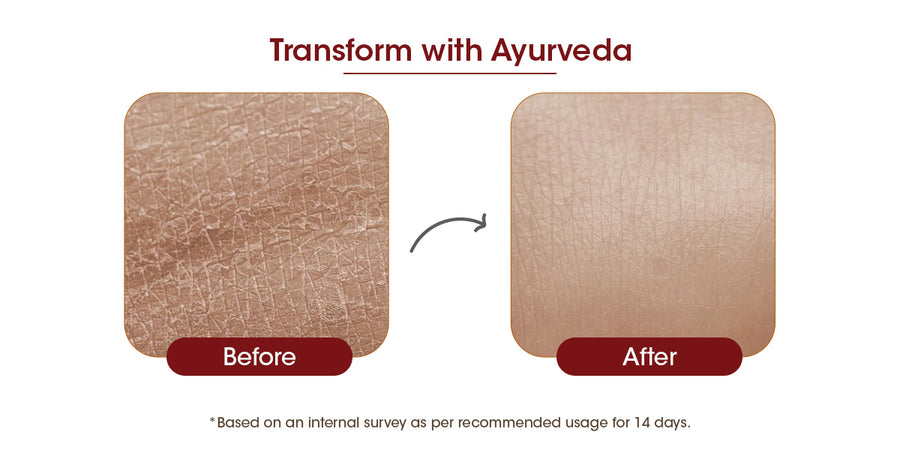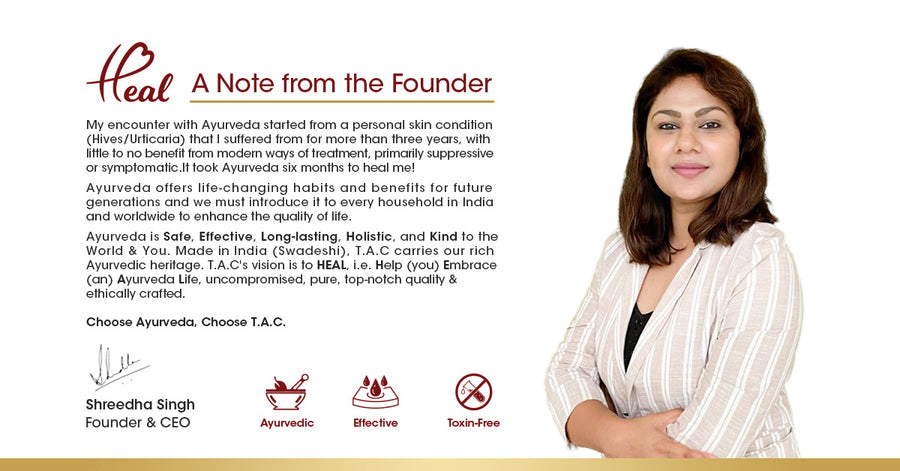 Wonderful product
I ordered this recently. It's a lovely lotion. It deep moisturises, lasts the entire day and is non-greasy. I particularly like the fragrance, very mild and soothing. My skin has become soft and feels very good.
This product is genuine and descent packaged.
this brand is much better and I like this product because its really a good moisturizer which deeply restores your skin from dulness to shiny.
It's fregnance is so good .. And long lasting also.
Ultimate solution for extremely dry skin. Works best on any skin type. Non greasy, absorbs quickly, long lasting.